In Part 2 of her free online Greenwood program, floral designer Betsy Karetnick demonstrates how to create a beautiful and long lasting spring container garden. Click on the photo of Betsy to view her tutorial: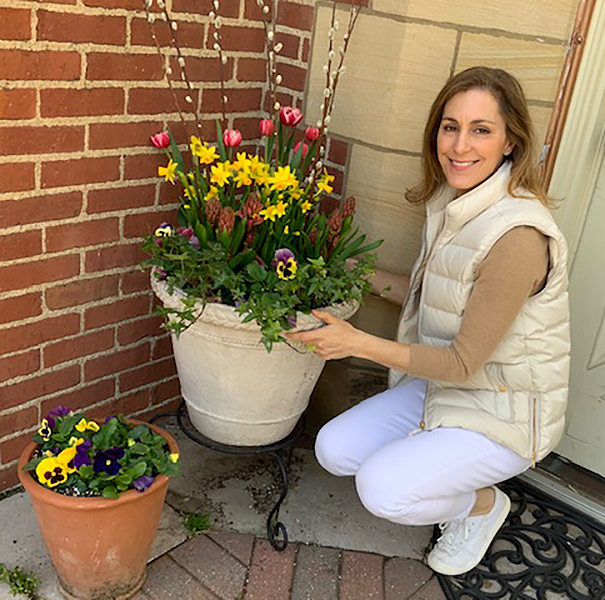 Betsy Karetnick created The Portable Garden in 2004 with a simple mission – to spread the joy of flowers. For the last 15 years she has been designing unique florals and events for clients, receiving rave reviews along the way.
Betsy is also an accomplished broadcaster and journalist, working exclusively for Martha Stewart Omnimedia as host of "Morning Living", "Everyday Food" and other lifestyle shows on SiriusXM for the nearly 8 year duration of Martha Stewart's channel. She is a nationally recognized expert on lifestyle and consumer issues and has worked with dozens of the country's top food and design sources.